Charity sale of homemade soaps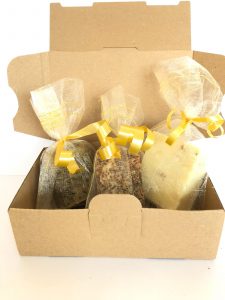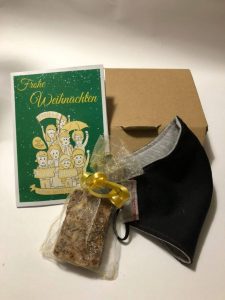 Facebook link: Click here
Face Masks
During the Covid-19 pandemic, we made various homemade face masks and donated them to various schools and charities:
1. Germany: Anne-Frank-Grundschule (Furtwangen) 50 pcs
2. Germany: Otto-Hahn-Gymnasium mit Realschule (Furtwangen) 220 pcs
3. Germany: Regenbogen Kindergarten (Furtwangen) 25 pcs
4. Germany: : Behindertenhilfe der Diakonie Bruderhaus (Vöhrenbach Hahmmerreisenbach) 230 pcs
5. Britain: Voices in Exile (Brighton) 140pcs
6. Britain: The Princes Lodge (Harefield) 100 pcs
7. Britain: Home for homeless (Recief) 230pcs
We also made a few giveaways of the masks:
Furtwangen X3 (7,9,25 May), Frankfurt X1 (29 May)
Videos: Hongkonger Memorial Days
A year after the extradition law movement, we edited a series of videos that recorded the special days of the movement.